Episode Four | Catina (Chef Cat) Smith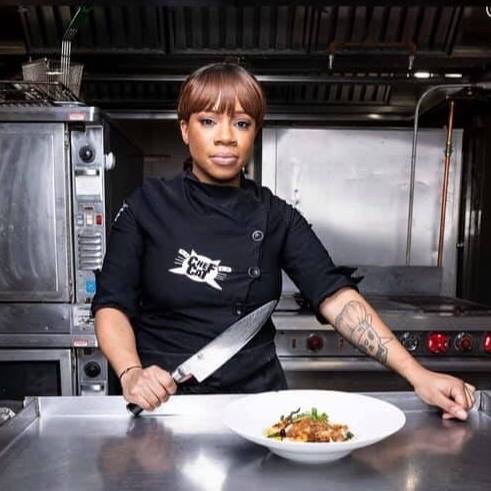 Chef Cat has possessed a lifelong passion for food and cooking. She studied culinary arts at Baltimore international College and graduated with a degree in Professional Cooking and later joined the Air Force Reserves and the Army Corps of Engineers, while deployed she managed a dining facility feeding over 7000 troops daily. She earned a Bachelor's Degree in Organizational Management and is currently pursuing her Masters in Acquisition and Procurement Management.
She has been a Sous Chef at Guy Fieri's Kitchen and Bar at Horseshoe Casino in Baltimore, Executive Chef of a dining company, and Executive Chef at the Dovecote Cafe where she honed her culinary voice. She currently runs her own company Culinary Socialite, is on the board of The Food Project, and is the Founder of Just Call Me Chef, a professional networking organization, mentorship, and marketing.